Conference Management Services

Conference Management Services1
Conference Management Services
Let Us Help You Make Your Next Event More Successful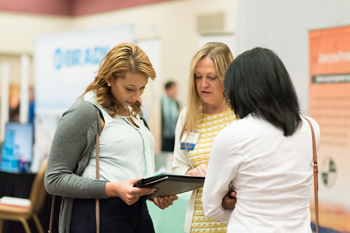 Whether your event is a conference, workshop, meeting, or symposium with a local or international audience, whether it is held on campus or at a remote location, we are your perfect partner to get the job done.
Let us assist you with planning marketing, logistics, financial management, and overall program execution. As a member of the North Carolina State University family, we are uniquely positioned to provide access to the vast intellectual and technical resources of this university, as well as those of other educational institutions, professional groups, and consulting firms.
Clients from business, industry, government, and professional associations have benefited from our ability to provide quality lifelong learning opportunities and develop powerful solutions. Our events management expertise extends from in-house training and short courses to seminars, workshops, and conferences on a wide variety of topics.


Learn More About Our Conference Management Services
Find out how OPD can help you manage your next educational event.
Expert Planning that Saves You Time
Integrated Marketing Services that Cost Less and Get Results
Registration Management of the Utmost Accuracy
Financial Management that Keeps You in Control, Yet Manages Your Money with Greatest Accountability
Complete Program Staffing that Lets You Focus on the Big Picture